While we may be pulled away from our brick-and-mortar studios, we've seen most studios pivot to running classes virtually. As boutique studios and gyms innovate new virtual class formats our industry is starting to find its rhythm in the new landscape.
We're seeing successful adoption from the clients and students our studios miss, and they're even being introduced to new faces through digital fitness classes. However, behind every virtual class there is a new set of rules and to-do's to make sure every class goes off without a hitch!
In an effort to set you up for ultimate success BrandBot LiveStream Manager for zingfit was built to take the administrative tasks off your plate. So your studio can focus on what you do best: connecting with students, cheering them on, and creating a virtual experience that mimics the magic you create in-person.
Here's how you stay organized and save time by leveraging this integration:
Grant access to all of your livestream virtual classes in one spot
Ability to 'set it and forget it' for up to two weeks of classes
Ability to input livestream virtual class links from any streaming platform (Zoom, Citrix, Google Hangouts, FacebookLive, etc)
Automate registration for livestream classes via emails.
Exponentially increase engagement using automated reminder emails, set at your choice of time intervals
Here's how you can enhance the livestream virtual-class experience:
Enhance engagement and upsells by accessing your class registrant list in one place
Jam with your community by including a playlist you can send to your clients
Better business intelligence with access to a roster that shows the all-time visits of the students allowing instructors a chance to give virtual shout-outs
The BrandBot LiveStream Manager has you covered as communication and engagement outside of your studio's four walls becomes increasingly important. By automating the registration and reminder process, you'll give your clients all of the information they need to be successful in your virtual classes! Oh and did we mention that you get it FREE for two months with your zingfit subscription?
To get started, sign up here: https://www.brandbot.com/livestream-manager-zingfit
If you're not yet a zingfit customer and would like to leverage all our virtual class solutions, book a demo today!
---
For more tips on integrating virtual classes during your studio relaunch/reopen, check out our latest white paper: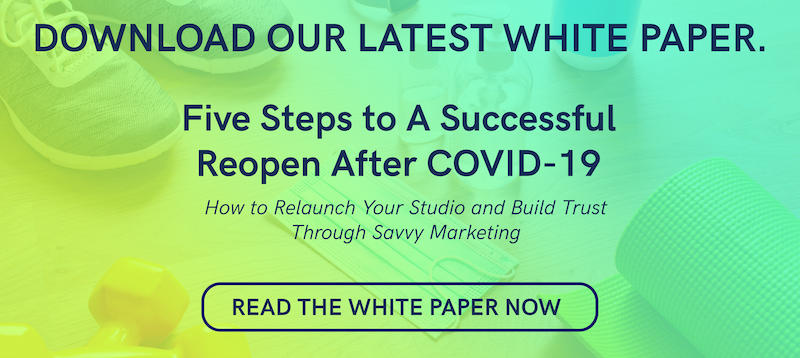 CLICK HERE to book a zingfit demo!