Welcome to Power To The Industry Podcast
Episode 2: How to Launch Your Studio's Video on Demand Classes in Just Four Days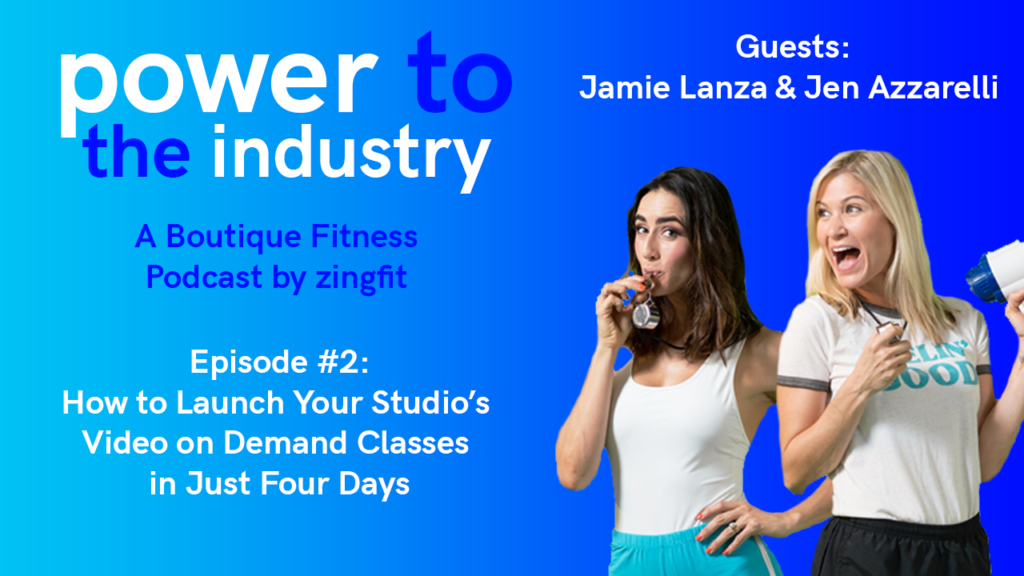 The Biggest Thing You'll Learn From This Episode:
Anything is possible with the right people and not enough time. Jen and Jamie have always pushed hard, but this latest crisis provided them with an opportunity to show up in a new way and be super consistent with the way they delivered their brand experience through video on-demand. They show up super authentically in the way they carry their brand forward and it's totally worth it in the end because they have built such a strong tribe of staff and supporters that are all looking out for each other through this crazy, weird time we're all living in.
Read the accompanying case study here: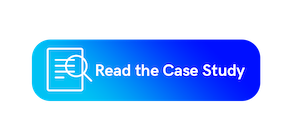 About Our Guests:
Today I'm talking to Jamie Lanza and Jen Azzarelli, the co-founders of CAMP Tampa. With their passion for healthy lifestyles and creative outlets, Jen and Jamie combined their playful nature and talents to create CAMP Tampa —a boutique Cycle, Yoga, Circuit, HIT (hot interval training) and Stations studio. Between Jen's experience as a sous chef and robust background in the hospitality industry and Jamie's ten years in experiential advertising and brand development, these two have built and fostered a new culture of group fitness and yoga in Tampa.
This is only the beginning for the dynamic duo as they push each other to create and innovate every day. With more than 40 different class styles, spanning over 300 classes per week, childcare, a 1-acre campus, community garden and 105 employees, these mother hens are never bored. Creating CAMP has been the most challenging and fulfilling adventure for them both. A place where they, and all their CAMPers, may truly be happy and free.

You can find them at Camptampa.com and on Instagram @camptampa
About the Episode:
This is a fun episode because CAMP Tampa is such a unique brand. CAMP is so much more than a boutique fitness studio, it's an immersive experience on a sprawling campus designed to bring all CAMPers back to that sense of wonder and joy they felt as a kid on those warm summer camp days.
In this episode Jamie and Jen share about how they dealt with the coronavirus crisis, which led to them freezing almost 4000 memberships and packages overnight. In a herculean effort they were able to produce and offer high quality video on demand classes in just four days! Their new online studio camptampa2go.com has allowed them to continue to support their staff of 105 people and stay engaged with their beloved community.
Jamie and Jen have so much passion for what they do, and learning about ways they are continuing to engage their team and their community is truly inspiring. Listen now to find out what they did to pull it all off!
To learn more about Camp Tampa's video-on-demand launch, read this case study written by their design agency, Solmark Creative. To see what they've built or to get a little CAMP into your life go check out camptampa2go.com.
Thanks for listening! We'll see you next week.
CLICK HERE to book a zingfit demo!